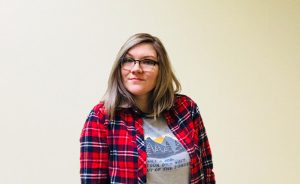 Sunday -- 12:00 PM - 03:00 PM
Monday -- 07:00 PM - 11:59 PM
Tuesday -- 07:00 PM - 11:59 PM
Wednesday -- 07:00 PM - 11:59 PM
Thursday -- 07:00 PM - 11:59 PM
Friday -- 07:00 PM - 11:59 PM
I dig Rock and Roll music.  Here are some other things that I like.
JEOPARDY!
Robots
Seahoarses
Belts
Bowling
Golf
Softball
HOME DEPOT
ugly clothes
talkin' on the radio
crossword puzzles
PHOTOS
dance party
cleaning
makin' stuff
removing potty mouth from my bird's vocab
talkin' quantum
knowing things
givin' a hoot & such.
MUSIC:
THE BEATLES-the smiths-TOOL-lovin' spoonful-WISELY-faith no more-dead kennedys-the heads-SMITHEREENS-Wesley Willis-NINE INCH NAILS-james brown-OTIS REDDING-cky-silverchair-RICHARD CHEESE-rolling stones-local h-THE ANIMALS-eddy floyd-kasey chambers-box tops-henry the horse-warrent-THE WHITE STRIPES-candlebox-pantera-RAGE AGAINST THE MACHINE-looking glass-marvin gaye-ccr-bee gees-STEVIE WONDER-bob dylan-MOTORHEAD-blood,sweat&tears-bill haley-GORDON LIGHTFOOT-sublime-stabbing westward-DEATH CAB-rasputina-jet-portishead-THE CURE-hawthorn heights-mudvayne-buddy holly-the smiths-neil diamond-sam&dave-THE TEA PARTY-CAKE-the offspring-A PERFECT CIRCLE-cold war kids-clutch-donovan-supremes-adam ant-THE WHO-misfits-electric 6-jackie wilson-tragically hip-dick dale-JOHNNY CASH-tracy bonham-FRANK SINATRA-run dmc-TOM PETTY-probot-blur-SLAYER-aerosmith-SPINAL TAP-everclear-the hollies-johnny rivers-the kinks-the monkees-GEORGE JONES-korn-dropkick murpheys-CLUTCH-drifters-the crystal method-timerland-garbage-dave matthews-mama cass elliot-ludacris-finger 11-deftones-RAY CHARLES-violent femmes-silverstein-against me-rise against-afi-blue october-prodigy-shirelles-smokey robinson-the mars volta-marty robbins-cult of luna-the clarks-CONWAY TWITTY-my chemical romance-southern culture on the skids-foo fighters-type o negative-george clinton-him-jim reeves-temptations-loverboy-billy squire-breaking benjamin-JIM CROCE-the association-louis armstrong-willie nelson-fiona apple-FLIGHT OF THE CONCORDS-psc-blink 182-veruca salt-30 seconds to mars-radio head-THE TALKING HEADS-screamin' jay hawkins-TORI AMOS-helmut-al green-flyleaf-otep-METALLICA-snow patrol-edwyn collins-tommy james-BLOODHOUND GANG-our lady peace-she wants revenge-pearl jam-IRON MAIDEN-primus-fall out boy-the clash-SOAD-henry rollins-DAVID BOWIE-lou reed-ARETHA FRANKLIN-barry white-veruca salt-gary jules-poe-WILLIAM SHATNER-sam cooke-bush-bill withers-fats domino-randy newman-MOTORHEAD-
Favorite Movies:
Princess Bride
Life is Beautiful
The Abyss
The Color Purple
Monty Python and the Holy Grail
The Exorcist
Scarface
Tombstone
Juno
The Evil Dead 2
Love Actually
Donnie Darko
The Count of Monty Cristo
What the Bleep do we Know?
The Usual Suspects
Groundhog Day
Shawshank Redemption
The Family Stone
This is Spinal Tap
Favorite Books:
To Kill a Mockingbird
The Devine Matrix
The Prophet
Bag of Bones
Ishmael
ANYTHING ABOUT Dali
Lightning
Night
Invisible Monsters
Me Talk Pretty One Day
Favorite Foods:
Sandwiches
3 Bean Salad
Fettuccine Alfredo
Cereal
Craisens
Spinach
Eggplant Paninis
Cheese
Favorite Color
Orange
One day, a long time ago….
Ronnie James Dio, Sarah Silverman, the fat kid from the Goonies and Lemmy from Motorhead all made sweet, sweet love – 9 months later – Welcome to the world, ME!  I'm sorry…That's not true.
Truth:  I love radio.
Truth:  I love food.
Truth:  I love Maynard James Keenan & Trent Reznor.